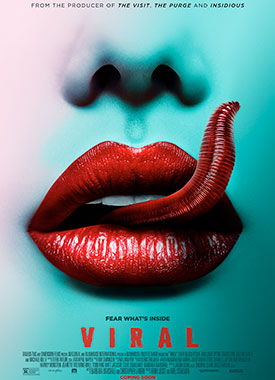 Year

Genre

Cast

Director

Henry Joost, Ariel Schulman

Production

Jason Blum, Matt Kaplan, Sherryl Clark

Synopsis

Teenage sisters, Emma and Stacey Drakeford, find their worlds are turned upside down as a terrifying virus sweeps through their small town. With their parents trapped outside the quarantine, the girls are alone and forced to rely on each other for safety. But just when Emma thinks they are out of harm's way, the contagion infiltrates their home forcing the two girls to battle the monster that is the infestation. Based on Barbara Marshall's acclaimed Black List screenplay and from powerhouse horror directors, Henry Joost and Ariel Schulman (Paranormal Activity 3, Paranormal Activity 4), comes a terrifying new twist on the contained family thriller that is the first part in a terrifying trilogy.