Ledafilms S.A.
A leading specialist in high-impact audiovisual content.
Started in July 1974 by Pedro Felix Leda, Ledafilms S.A. is recognized in the industry as one of the leading film and television content distribution companies in Latin America, with offices in South America (Argentina) and the United States (Los Angeles, California, through its subsidiary Independent International Television Inc.).
Throughout the years with innovation and creativity, the Ledafilms team developed diverse activities related to their core film and TV distribution business: from local production of series and theatrical pictures, launching multiple cable programming services, its own Home Video label for kids, all the way to comic book publishing. Over time, technological evolution overcame some of these activities, and at the same time created new opportunities that ensure the company's  permanent growth.
In addition, the company is and has been the only independent television distributor in the territory working almost permanently since 1974 as a sales agent for major Hollywood studios. Among these, Twentieth-Century Fox International TV, Dreamworks SKG, Lucasfilm Ltd, Paramount Pictures and Metro-Goldwyn-Mayer (MGM).
As innovators, Ledafilms has also recently been a company that drives change by establishing new exploitation windows for its big theatrical films, thus allowing free television networks to have impressive releases a few months after the local theatrical release.
All of this allows Ledafilms to find itself permanently in full commercial expansion, adding continually great new titles to its vast library of television programming and theatrical films of high commercial impact.
Alejandro Leda, President of the company, oversees the entire operation, including sales, acquisitions and film distribution. Based in Los Angeles and because of his renowned experience in the industry, Alejandro has been invited to participate in the legal committee of the Independent Film and Television Alliance, a commercial organization that regulates the independent film industry and sets the standards by which it operates. As a career executive with progressive experience in a wide range of film and television production and distribution projects, he is an expert in extracting value and inspiration from consumer data research, analytical science and emerging technologies to build strategies designed for success.
Moira McNamara is the Director of Sales, based at the company's offices in Buenos Aires. Before joining the Ledafilms team,she was part of the international sales team of one of the main free TV channels in the territory. She has more than 18 years of experience in sales management.
Ledafilms' founder, Pedro Felix Leda, Chairman of the company, is based in the United States supporting the entire team, focused on analyzing and developing new business opportunities to continue the company's constant growth. A company that has a track record of more than 40 years of success, great professionalism and with the force and resources to constantly achieve a higher level of success.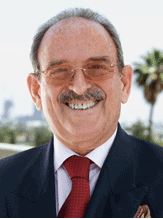 Pedro Félix Leda
Chairman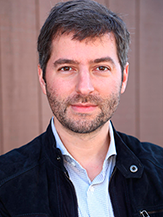 Alejandro Leda
President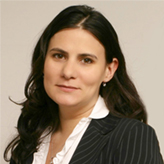 Moira Mc Namara
Director of Sales

Ledafilms
Buenos Aires
Virrey Olaguer y Feliu 2462
Floor 7º A (C1426EBB)
Buenos Aires, Argentina
tel (5411) 4788-5215
fax (5411) 4788-5220
Independent International Television
Los Angeles
P: (310) 446-7711
---