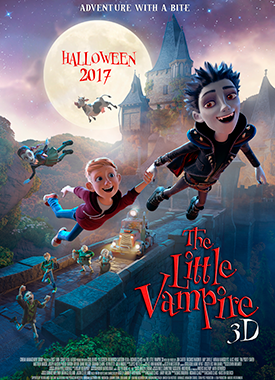 Year

Genre

Spanish Title

El pequeño vampiro

Portuguese Title

Meu Amigo Vampiro

Director

Richard Claus and Karsten Kiilerich

Screenwriter

Richard Claus, Angela Sommer-Bodenburg

Production

Chris Brouwer and Richard Claus

Synopsis

The Little Vampire is Based on Angela Sommer-Bodenburg´s bestselling series of childern´s book. It tells the story of Rudolph, a thirteen year old vampire, whose clan is threatened by a notorious vampire hunter. He meets Tony, a mortal of the same age, who is fascinated by old castles, graveyards and vampires. Tony helps Rudolph in an action and humor packed battle against their adversaries, together they save Rudolph´s family and become friends.