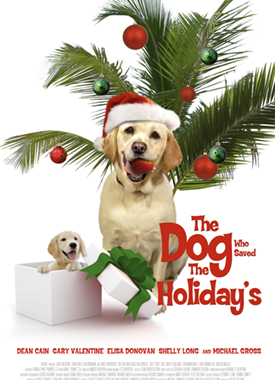 Year

Genre

Cast

Spanish Title

El Perro que Salvó las Navidades

Portuguese Title

O Cachorro Que Salvou as Festas

Director

Michael Feifer

Synopsis

The fourth film in the highly successful " The Dog Who Saved" franchise. The Bannister family leaves town for Christmas again. This time, to Aunt Barbara's beautiful beach mansion in California. Family fun ensues as Zeus, the lovable lab, must contend with a new puppy named Eve and frenemies Ted and Stewey!