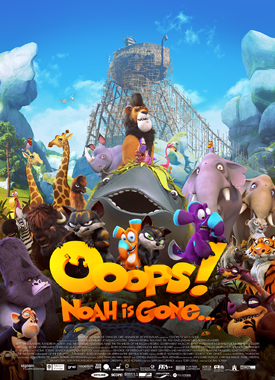 Year

Genre

Spanish Title

Ooops! El Arca nos dejo...

Portuguese Title

EPA! CADÊ O NOÉ?

Director

Toby Genkel

Production

Emely Christians, Moe Honan

Duration

85'

Synopsis

It's the end of the world. A huge flood is coming, large enough to wipe out every creature on the planet. The clumsy land-based Nestrians Dave and his son Finny (10) have made it on to Noah's Ark with the help of the grymp Hazel and her daughter Leah. But when the ark floats away, Finny and Leah accidentally fall off. For the two kids, it's the start of an adventure where Finny makes new friends, eludes crafty enemies, and learns something very important about himself that will save the life of his father and of his new mob.