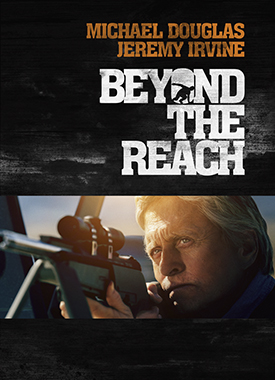 Year

Genre

Cast

Spanish Title

La Persecucion

Portuguese Title

Fora de Alcance

Director

Jean-Baptiste Leonetti

Screenwriter

Stephen Susco

Production

Michael Douglas, Robert Mitas

Synopsis

Ben, a young man who works as hunting guide, gets a job of a lifetime when he is hired by Madec, a wealthy businessman from Los Angeles, to hunt a bighorn sheep to add to Madec's extensive trophy collection. Their excursion in the Southwestern desert starts out rocky, and quickly goes from bad to worse when overly-eager Madec gets trigger happy, accidentally killing an old prospector. To cover up his horrific error, Madec attempts to bribe Ben for his secrecy, but Ben staunchly refuses Madec's offer. Outraged, Madec turns on Ben, determined to eliminate the only witness to his crime. The hunter becomes a merciless torturer to his former guide and puts him through painful mental and physical tests in the middle of the sweltering desert. Trapped in a sadistic cat-and-mouse game, Ben has to rely on his basic survival skills to make it out alive. But survival isn't the only concern for Ben; even if he does make it to safety, Madec's power and wealth threatens his chance for a future.