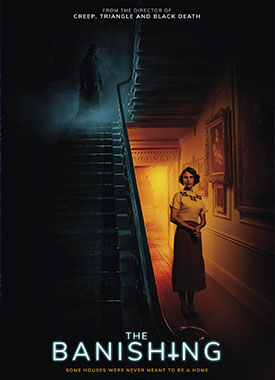 Year

Genre

Cast

Spanish Title

El Exorcismo

Portuguese Title

O Ritual: Presença Maligna

Director

Chris Smith

Screenwriter

David Beton, Ray Bogdanovich

Production

Jason Newmark, Laurie Cook

Synopsis

1936, Borley village, England. Lionel, his wife Marianne, and their daughter Adelaide move into town, where Lionel has been posted as the new reverend. He's been tasked by the Church to renew the villagers' faith, which has been lost after the disturbing, unexplained deaths of the previous reverend's family — at the very same mysterious manor where Lionel and his family have settled into. Soon after their arrival, strange events start to occur: ghostly voices, menacing ravens, mysterious wooden totems, and a bruise on Adelaide's leg that grows larger and darker by the day. It soon becomes clear that a malicious entity seeks to possess Adelaide and that the Church and the villagers of Borley are hiding a terrible secret… As the menacing spirit grows stronger, Lionel and Marianne have to confront their beliefs and enlist the help of Harry Price, a famous occultist who's battled the evil spirit once before. Together, they must uncover the terrifying truth about their house and the paranormal force which inhabits it… and hope it isn't already too late for Adelaide.