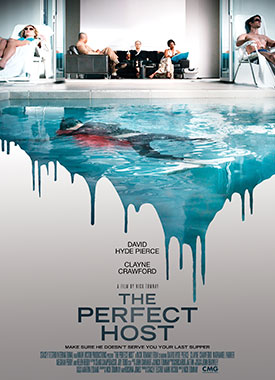 Year

Genre

Cast

Spanish Title

El Perfecto Anfitrión

Portuguese Title

O Anfitrião Perfeito

Duration

90'

Synopsis

John Taylor is a career criminal. He's just robbed a bank and needs to get off the streets. He finds himself on Warwick Wilson's doorstep posing as a friend of a friend, new to Los Angeles, who's been mugged and lost his luggage. Warwick Wilson is the consummate host. He carefully prepares for a dinner party, the table impeccably set and the duck perfectly timed for 8:30 p.m. As the wine starts to flow and the evening progresses, we become deeply intertwined in the lives of these two men and discover just how deceiving appearances can be.