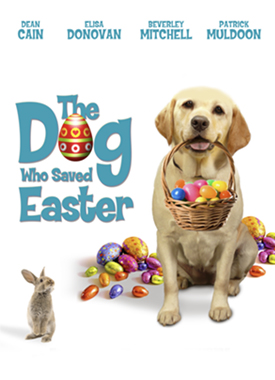 Year

Genre

Cast

Spanish Title

El Perro que salvo las Pascuas

Portuguese Title

O Cachorro que Salvou a Pascoa

Duration

90'

Synopsis

The fifth film in this highly successful 'The Dog Who Saved…' franchise. Easter is approaching, and the Bannister family is headed on a family cruise while their beloved dog, ZEUS, ends up staying at a dog care facility ran by the lovable ALICE. When her business starts to attract more clients, her competitor CRESSIDA hires criminals to ruin Alice's business. Again, it is up to Zeus and his friends to save the day!