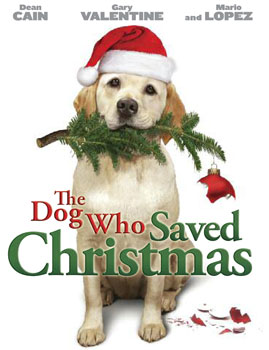 Year

Genre

Cast

Spanish Title

El Perro que salvo la Navidad

Portuguese Title

O Cachorro que Salvou o Natal

Duration

90'

Synopsis

The Bannister Family is getting ready for Christmas. Husband and wife GEORGE and BELINDA are sneaking in the presents while children BEN and KARA are busy making a gingerbread house for their GRANDMOTHER.But when they find out about a rash of burglaries in the neighborhood, Ben and Kara seize the opportunity to beg for a dog. After all... a new dog would keep the house safe, right? So against Belinda's wishes, George goes to the pound and brings home ZEUS.Not only is the cute yellow Labrador very reminiscent of George's beloved childhood dog, he's also a former police dog. He's perfect, right? While the kids are delighted by the newest addition to the family, it isn't long before George and Belinda realize that something is wrong with their new pet. He's mischievous, rambunctious and worst of all, can't even bark! How is he ever going to protect the home?Finally, when Zeus accidentally destroys the family's gingerbread house, Belinda makes George promise to take him back to the pound. There isn't enough time to do it before they leave for Christmas Eve at Grandma's house, but in the meantime, the pooch is locked in the attic while the family goes away.But the dog's holiday adventure is only just beginning. When burglars TED and STEWIE see the family leaving, they decide to break in. At first, Zeus is frightened by the intruders, but then realizes... this is his chance to impress his new family. If he can save their house, maybe they'll let him stay!And so Zeus goes on a mission to keep Ted and Stewie from robbing the house... setting booby traps and using his doggy toys as weapons. His mission: to save the house at any cost!!