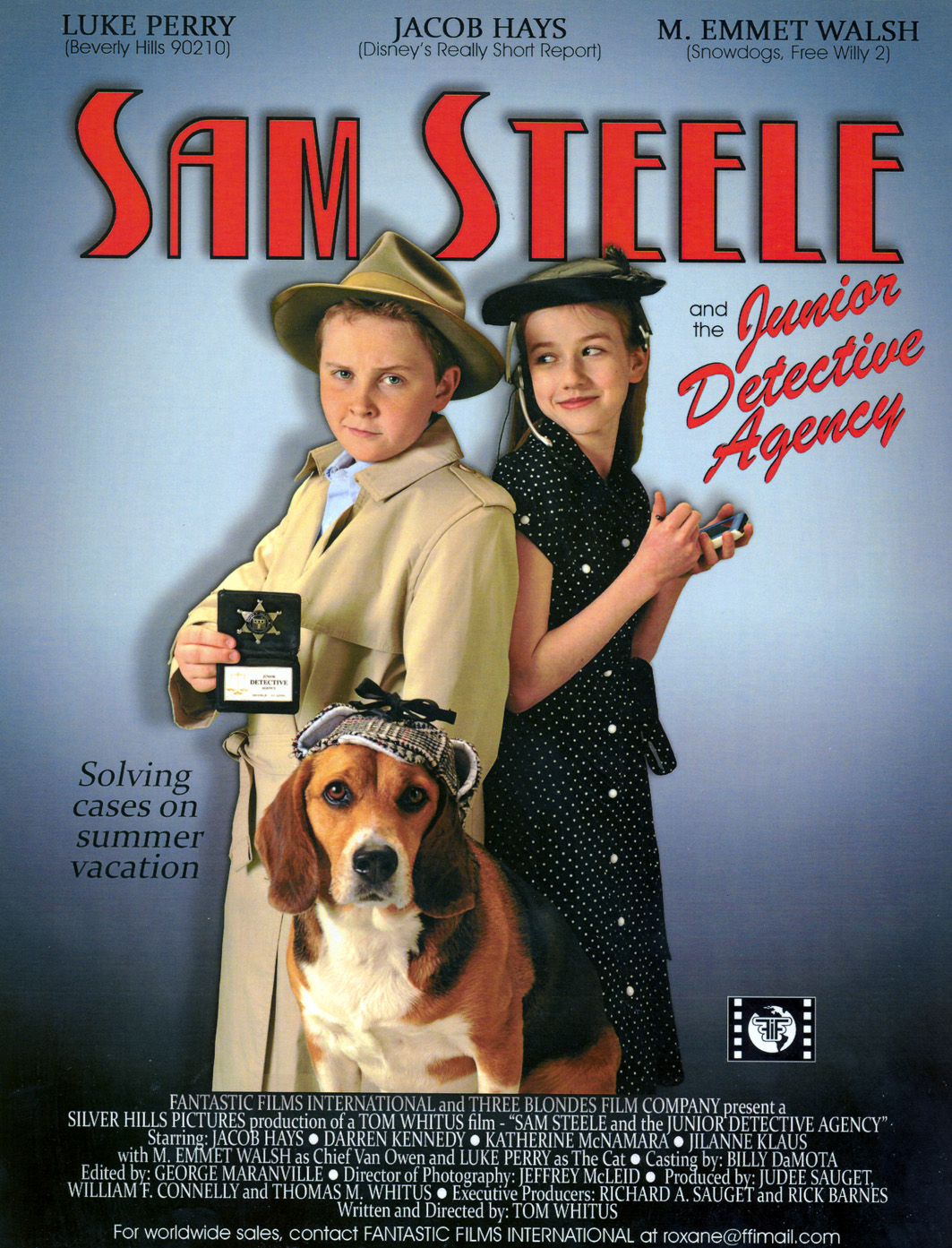 Year

Genre

Cast

Spanish Title

Agencia de Detectives Junior

Portuguese Title

Agencia de Detectives Junior

Duration

86'

Synopsis

Sam Steele Jr. wants to be like his father, a renowned detective with the metro police. So when summer vacation starts, Sam decides to turn his clubhouse into headquarters for the Junior Detective Agency. Sam recruits tween Emma Marsh for his receptionist when he sees her dog Doug has a nose for solving crimes.Meanwhile, Det. Sam Steele Sr. is having trouble catching a burglar who breaks into antique stores, museums and wealthy homes and after robbing them, leaves a business card saying Ð "You have been robbed by The Cat". Tired of solving kiddie crimes, Sam Jr. decides to take on "The Cat" without his dad's knowledge which Emma thinks is a bad idea.Nightly stake outs by the Junior Detective Agency over the next few weeks yield little, until Doug leads Sam Jr. and Emma to the scene of a crime in progress. Emma escapes as Sam Jr. and Doug come face-to-face with The Cat. Will Sam Jr. and Doug find a way out of a locked warehouse to stop The Cat, or will the city's greatest thief outwit its smartest junior detective and his canine cohort? Only Emma - with the help of Detective Sam Steele Sr, - can save them now.