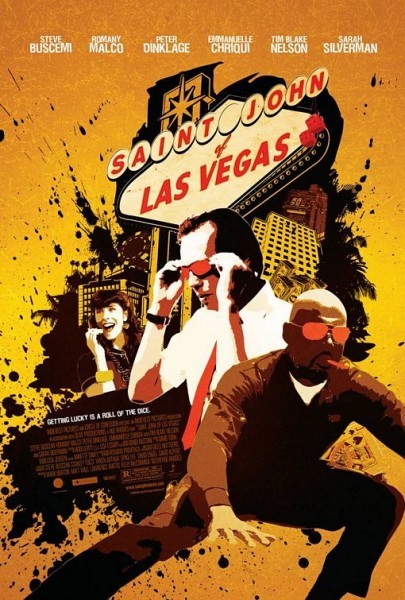 Year

Genre

Cast

Spanish Title

Saint John of Las Vegas

Portuguese Title

São João de Las Vegas

Duration

90'

Synopsis

After a run of bad luck, John (Steve Buscemi), a compulsive gambler, runs away from Las Vegas and toward a normal job and life. Taking a nondescript position in an auto insurance company in Albuquerque, he tries to get ahead in the straight world, amid the ever-present temptations of scratch-off lotto tickets. When his boss, Mr. Townsend (Peter Dinklage), asks John to accompany his top fraud debunker, Virgil (Romany Malco) on an investigation of a dubious car "accident" near Vegas, John sees an opportunity to get a promotion , though he's concerned about returning to the gambling game. Soon John is on the road with Virgil, where they encounter a series of offbeat characters. As John's confidence grows, he becomes increasingly aware of the fact that running away from his gambling problem is not the solution, and that he'll only be able to move forward by returning to Las Vegas to face his demons head on.