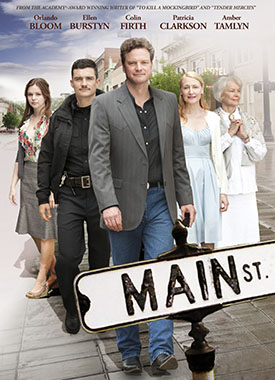 Year

Genre

Cast

Orlando Bloom - Colin Firth - Ellen Burstyn

Spanish Title

Demasiado bueno para ser cierto

Portuguese Title

Bom Demais Pra Ser Verdade

Duration

90'

Synopsis

Georgiana (Ellen Burstyn) is a statley tobacco heiress faced with a real estate problem; she has an empty warehouse on the town\'s foundering Main Street. She rents the facility to the visitors, Texas Businessman Gus Leroy (Colin Firth) - sight unseen and no questions asked - and she has no idea that his risky business will soon impact all her friends and neighbors. From her niece Willa (Patricia Clarkson), to the local police officer (Orlando Bloom) and the girl he has his eye on (Amber Tamblyn), everyone in the town begins to question the trucks arriving in the middle of the night unloading cargo into Georgiana\'s warehouse.When it is finally revealed that the material being stored is hazardous waste, there is an uproar. Leroy explains to the Mayor that several towns throughout the south are experiencing full economic recovery as a result of doing business with him, and the town must face the ultimate question - to do what is needed, or do what is right. The new business could enrich their economy, but put all its inhabitants in peril.