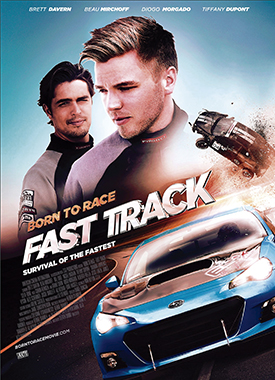 Year

Genre

Cast

Spanish Title

Nacido para correr - Velocidad Maxima

Portuguese Title

Nascido para correr - Velocidade Maxima

Duration

99

Synopsis

Danny Kreuger heads off to the prestigious Willow Springs Racing School with dreams of finishing at the top of his class and winning a spot on a professional racing team. But when Danny arrives at Willow Springs, he finds himself competing with the best young drivers in the world. As the students are paired up and put through rigorous challenges, Danny falls to the rear of the pack. He becomes the laughing stock of the school--especially in the eyes of the devious Lauricello Brothers. Tension soars on and off the track, and a terrible incident leaves Danny without a racing partner. Facing dismissal from Willow Springs, Danny is forced to team up with a new partner--his rival, Jake Kendall. With the encouragement of his girlfriend Jessica, Danny tries to set aside his differences with Jake in order to realize his dreams.