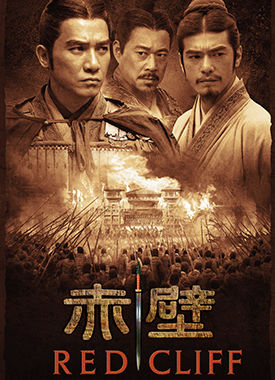 Year

Genre

Cast

Spanish Title

El Acantilado Rojo

Portuguese Title

A Batalha dos Três Reinos

Director

John Woo

Screenwriter

John Woo (screenplay), Guanzhong Luo (novel)

Production

Terence Chang

Duration

148 min

Synopsis

The story opens near the end of the Han Dynasty in 208 A.D. The shrewd PRIME MINISTER CAO CAO (and de facto leader of the Han Empire) convinces the fickle EMPEROR HAN to declare war on the Kingdoms of Xu in the West and East Wu in the South. Cao Cao claims that his intention is to once and for all unify all of China for the good of the Han Empire, but in actuality, his motivations are more self-serving. After convincing Emperor Han, Cao Cao leads his army of nearly one million soldiers off to war. Their first destination is the newly established Xu Kingdom, ruled by the benevolent leader LIU BEI.